For the occasions when  a site visit is not required and all that is needed is a quick check over, Triton offers remote access support. The first time you use us is free (up to 15 minutes). After that you can either Pay As You Go, £10 + VAT for each 15 minute block or sign up to an annual contract at £100 + VAT (subject to a fair usage policy).
We use AeroAdmin, Is it a small download (2mb),  requires no installation, registration or configuration and can be started up in less than a minute. Perfect for times when you have an emergency and need us to connect to your PC as soon as possible to solve your problem.
Download the software and initiate the app.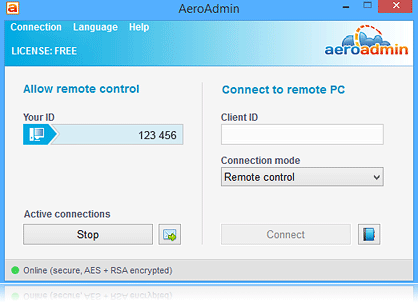 On start up you should get an ID (Your ID).  Pass this to the technician who will use your code to connect.

You will then be asked if you wish to allow the remote connection: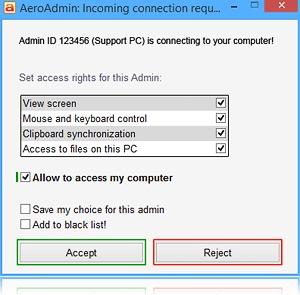 Press accept and we can provide remote support.